profiled by Scotty Barnhart and Tracy Cox-Stanton
Stan Lee | 2012 Savannah Film Festival Lifetime Achievement Award
Stan Lee is greatly responsible for the most popular trend of contemporary American cinema: the superhero franchise. Since 2000, twenty major Hollywood adaptations of Lee's co-creations have grossed approximately $10 billion. Since 2001, his oeuvre has provided Hollywood and America with escapist vigilantism. He was recently honored with a star on the Hollywood Walk of Fame, the Visual Effects Society's 2012 Lifetime Achievement Award, and the PGA's 2012 Vanguard Award. Accepting his 2012 Lifetime Achievement Award from the Savannah Film Festival, Lee joked, "I deserve it 100 percent!" And he does.
"Lifetime Achievement" suggests finality, but the 89-year-old Lee (who recently received a pacemaker a la Tony Stark) isn't finished. And neither are his franchises. Many adaptations, prequels, and sequels await release: Iron Man 3 (2013); The Wolverine (2013); Thor: The Dark World (2013); Captain America: The Winter Soldier (2014); The Amazing Spider-Man 2 (2014); X-Men: Days of Future Past (2014); Ant-Man (2015); and The Avengers 2 (2015).
Matt Dillon | 2012 Savannah Film Festival Outstanding Achievement in Cinema Award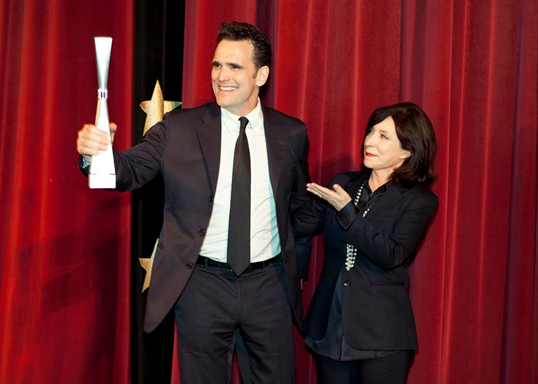 Born in 1964, Matt Dillon entered the New Hollywood at fourteen as Richie in the controversial Over the Edge (1979). During 1983, he collaborated with titanic auteur Francis Ford Coppola on two movies: The Outsiders and Rumble Fish. Both movies, alongside Gus van Sant's Drugstore Cowboy (1989) and Cameron Crowe's Singles (1992), preserve Dillon for Generation X. However, Millennials know Dillon for three dissimilar movies: Wild Things (1998), There's Something About Mary (1998), and Crash (2004). Of course, these barely highlight his more than fifty performances, which have earned him a Critics Choice Award, two Independent Spirit Awards, and a SAG Award, as well as Academy Award, BAFTA Film Award, and Golden Globe Award nominations. He also directed and co-wrote City of Ghosts (2002), which screened at the 2012 Savannah Film Festival.
Diane Lane | 2012 Savannah Film Festival Outstanding Achievement in Cinema Award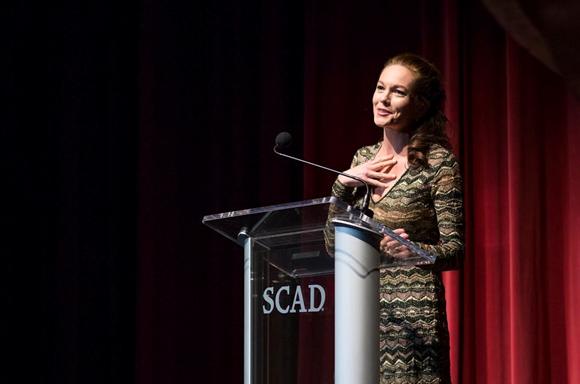 Diane Lane's movie career began under intimidating circumstances. In 1978, George Roy Hill, having directed Butch Cassidy and the Sundance Kid (1969), The Slaughterhouse-Five (1972), The Sting (1973), and Slap Shot (1977), cast the 13-year-old Lane alongside Sir Laurence Olivier in A Little Romance (1979), which screened (and Lane hosted) at the 2012 Savannah Film Festival. In 1983, Lane collaborated with future and fellow honoree Matt Dillon on two Francis Ford Coppola adaptations of S.E. Hinton novels: The Outsiders and Rumble Fish. She worked with Coppola again on The Cotton Club (1984) and Jack (1996). Her most critically acclaimed performance came in 2002 as Connie Sumner in Unfaithful, which earned her Academy Award, Golden Globe Award, and SAG Award nominations. She followed with a fan favorite: Frances in Under the Tuscan Sun (2003), another Golden Globe Award-nominated performance. She recently appeared on HBO's Cinema Verite (2011), which earned her Primetime Emmy Award, Golden Globe Award, and SAG Award nominations. Lane will next appear as Martha Kent in Zach Snyder's sure-fire summer blockbuster Superman reboot, Man of Steel (2013).

John Goodman | 2012 Savannah Film Festival Outstanding Achievement in Cinema Award
Each year, one actor stands out with a swift series of celebrated performances. Last year, for example, Jessica Chastain emerged from Take Shelter, Coriolanus, The Tree of Life, and The Help. This year, across three months, John Goodman performed in ParaNorman, Argo, Trouble with the Curve, and Flight. But unlike Chastain, Goodman's been consistent for over three decades. In the cinema, he's best loved for his five collaborations with the Coen Brothers: Raising Arizona (1987), Barton Fink (1991), The Hudsucker Proxy (1994), The Big Lebowski (1998), and O Brother, Where Art Thou? (2000). The forthcoming Inside Llewyn Davis (2013) reunites the actor with the auteurs for the first time in over a decade. In between, Goodman has remained popular through Disney and Pixar voice acting, as well as recent supporting work in Red State (2011), Extremely Loud and Incredibly Close (2011), and The Artist (2011), which ironically cast the stentorian actor as a (literally) silent movie mogul. On television, he's been Community's Vice Dean Laybourne, Damages' Howard T. Erickson, Treme's Creighton Burnette, and he won a Primetime Emmy for a guest spot on Studio 60 on the Sunset Strip. His most prolific legacy, however, remains his Golden Globe-winning and seven-time Emmy-nominated nine season run as Dan Connor on Roseanne.
Geoffrey Fletcher | 2012 Savannah Film Festival SCAD Cinevation Award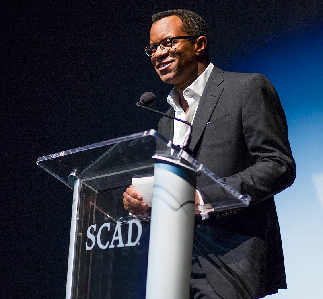 Around 2008, Geoffrey Fletcher asked Quentin Tarantino for an autograph. Two years later, both were nominated for Academy Awards for screenwriting. Tarantino lost, but Fletcher won the Academy Award for Best Adapted Screenplay for Precious: Based on the novel Push by Sapphire (2009). A graduate of Harvard University and NYU's Tisch School for the Arts, he became the first African-American Academy Award-winning screenwriter. Following Precious, Fletcher could've adapted anything, but instead re-drafted and directed an original debut, Violet & Daisy (2011), which closed the second night of the 2012 Savannah Film Festival. Cinedigm Entertainment Group recently acquired Violet & Daisy's North American distribution rights. Fletcher is currently writing a screenplay about the 1971 Attica Prison riot.
Michelle Monaghan | 2012 Savannah Film Festival Spotlight Award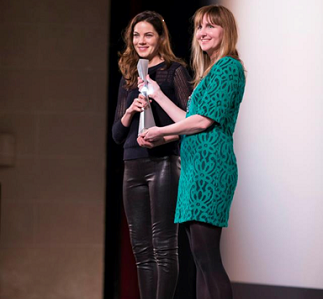 In the noir comedy Kiss Kiss Bang Bang (2005), an aspiring actress from a small Midwestern town moves to Los Angeles in search of her big break. Sometimes art does truly imitate life. Since leaving her native Iowa town – population 700 – Michelle Monaghan has starred opposite the leading men of this generation, with Tom Cruise in Mission: Impossible III (2006), Matt Damon in The Bourne Supremacy (2004), and Ben Stiller in The Heartbreak Kid (2007). Critics have dubbed her "the most refreshing actress" and "the hottest breakout star in years." The Savannah Film Festival screened her latest work, Tomorrow You're Gone (2012), a suspenseful thriller also starring Stephen Dorff and Willem Dafoe.
John Gatins | 2012 Savannah Film Festival Spotlight Award
Upon receiving his Spotlight Award from the 2012 Savannah Film Festival, John Gatins joked that the award was his first since a fifth grade spelling bee in 1979. Gatins co-produced Ready to Rumble (2000) and Summer Catch (2001), and wrote Hardball (2001), Coach Carter (2005), and the blockbuster Reel Steel (2011). He also wrote and directed Dream: Based on a True Story (2005). Flight (2012), which Gatins wrote and rewrote for a decade, represents the potential maturation of an artist. He's currently writing and producing the video game adaptation Need for Speed (2014).